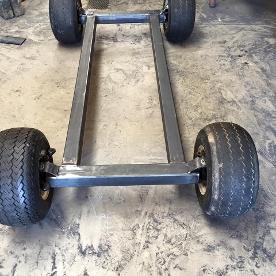 The Annihilator comes with a solid frame on wheels that will withstand the weight that will be place upon it.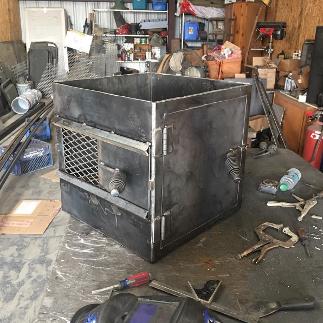 The Firebox
Every unit starts with a firebox.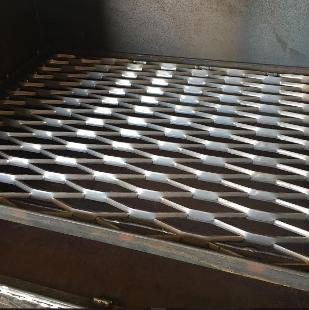 Fire Grate
Every firebox comes with a high temperature fire grate. This is standard on all units and is made to withstand the temperatures that your fire produces. Look around at other units and I doubt you will find many people using a fire grate with the material that we do. We want you to have a firebox that lasts and the components that go into them to last, as well. This pattern maximizes airflow, as well.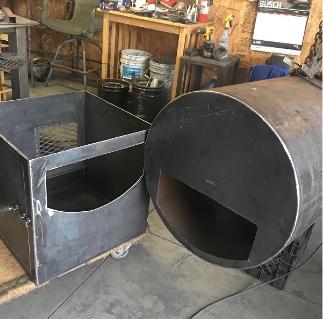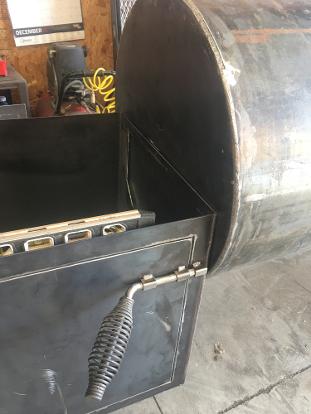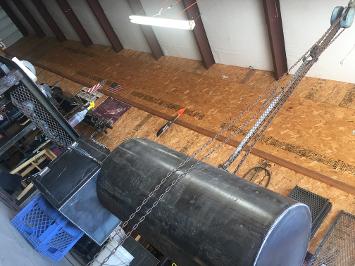 The Pairing
Every unit we make is painstakingly and individually paired up to ensure a perfect fit between the firebox and the cooking unit. We ensure that the flow of heat and air is maximized.
We make sure that the fire is entering the cooking chamber is level and is AT the right level.
As you can see in the this cooking chamber is on a chain. We ensure that the weld is secure, but also that everything is level before we ever combine the two.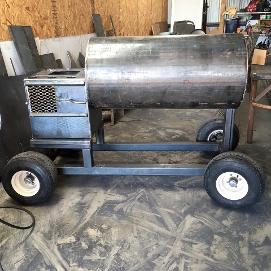 Next the 4 foot firebox and an offset reverse flow smoker are put on the frame.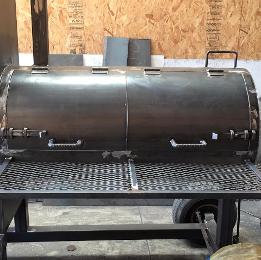 The unit gets a double door system so that you can better manage the cook. Open only the far side or the whole door.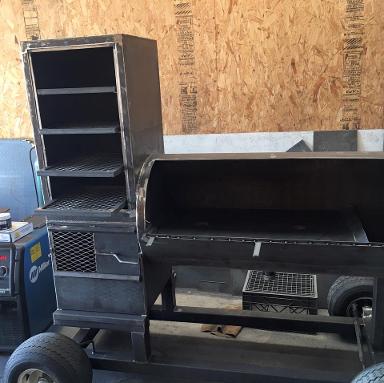 Next comes the upright unit. Note that there is a heat deflector plate in the offset portion of the unit to allow for a reverse flow. The upright has a proprietary venting system that allows it to act as either a warming box or a full smoker in conjunction with the offset unit.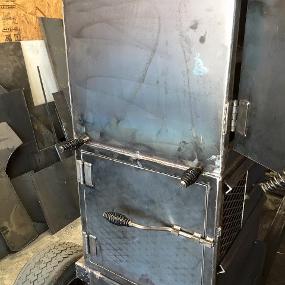 Those heat resistant handles you see on the upright portion of the unit control the amount of heat/smoke that enter the upright unit. You can literally cook at two different temps on the side box and upright by adjusting the levers in or out.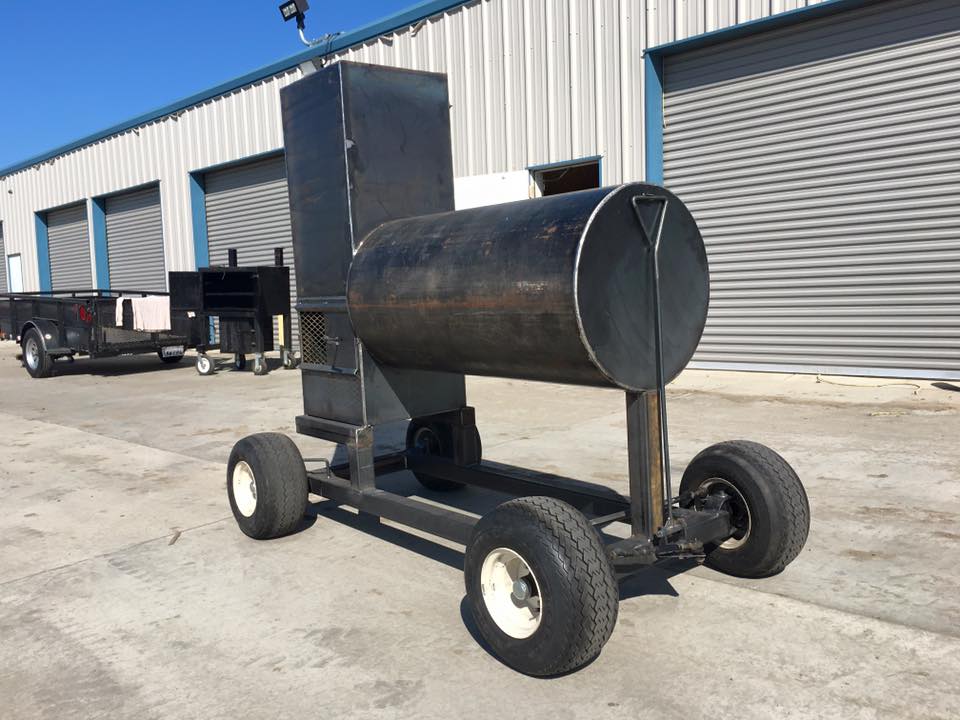 This unit was made to be mobile and the handle makes it possible. You might even want to buy a riding lawn mower with a tow hitch just to let all the neighbors see it in person!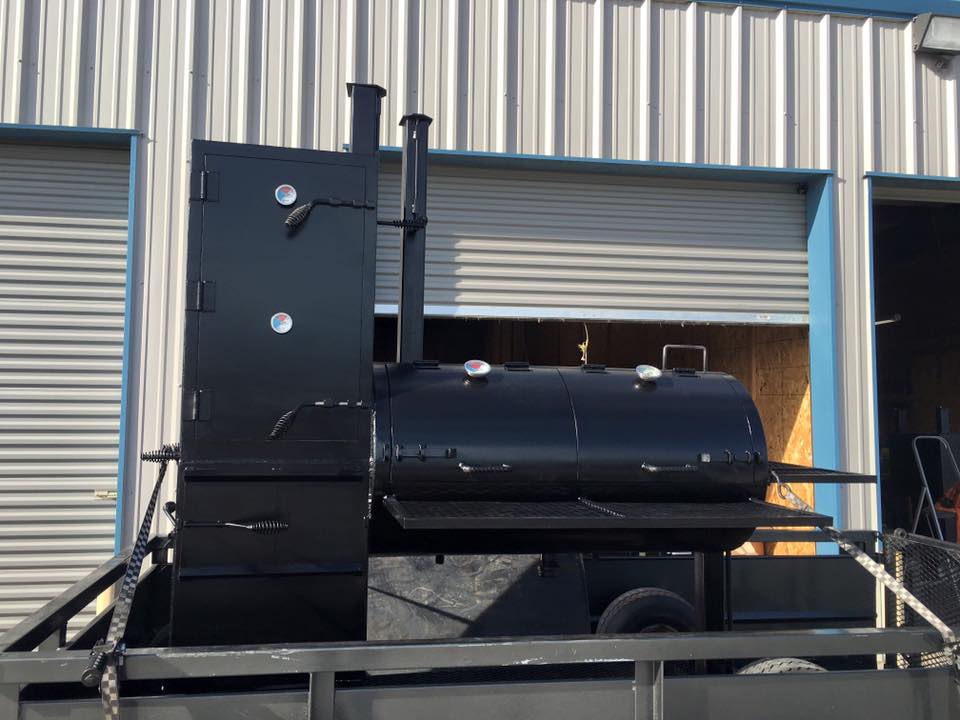 The unit has a dual exhaust system with a hinge to make operation from the ground easier. It has four external thermometers and two external shelves for the working space needed to manage all of the food that it cooks.