We do not limit ourselves to building Smokers or BBQs from scratch. We also refurbish your old "not so functional" beauties. We understand that a good BBQ is meant to last a lifetime and that they can become almost a part of the family. You may have a business or just something that you cannot part with. If it is made out of metal, we can help you not only bring it back to life but into the current century. Tell us what you have, why it isn't working for you and let us give your old friend the makeover it needs.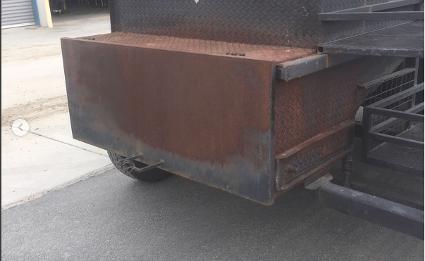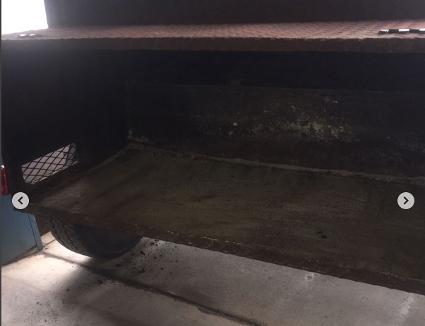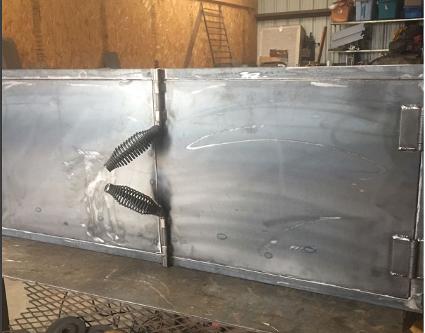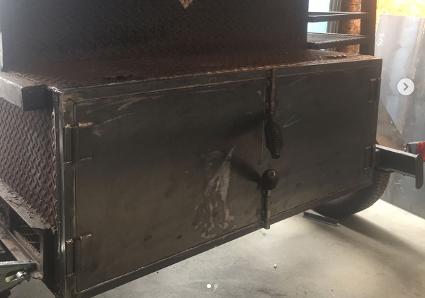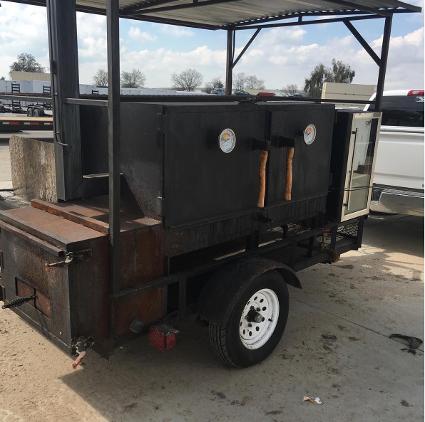 This unit came to me with many of the essentials needed for cooking. However, the doors were leaking badly and the vent system was not keeping the fire going.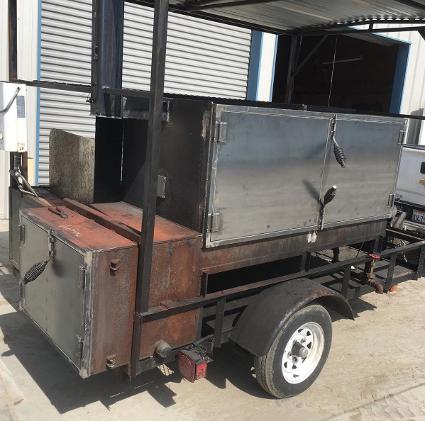 I cleaned out the firebox and put new doors on the unit. I fixed all the gaps between the unit and the doors.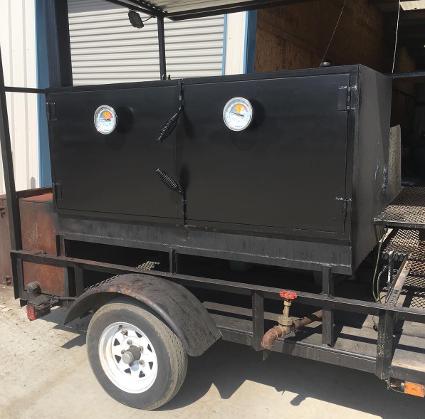 I gave the cooking unit the paint job it deserved.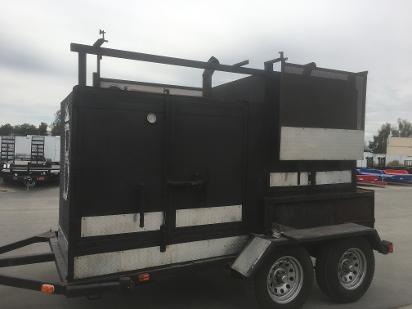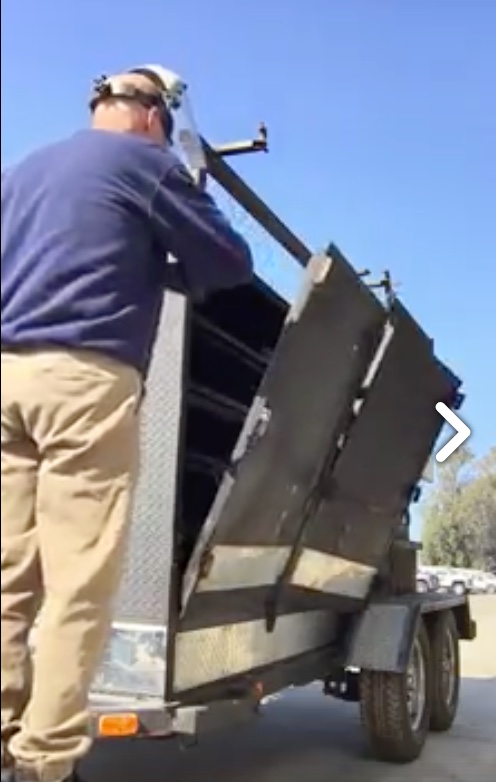 On this unit there were gaps in the door and with just a whack from the hammer the doors came falling off.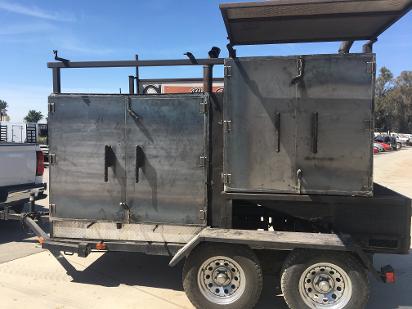 The old doors were replaced with new, flush doors with welded hinges and a double latch closing/locking system. There will no longer be smoke, heat and energy being lost from the sides of the unit.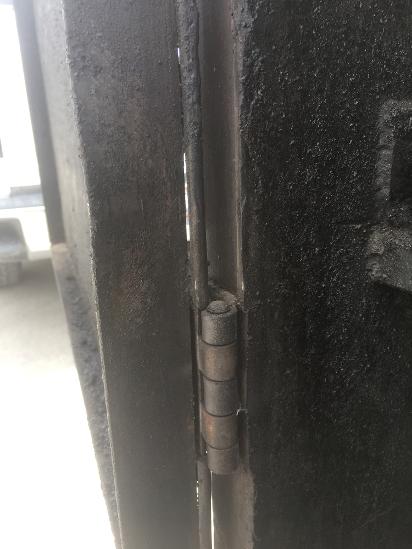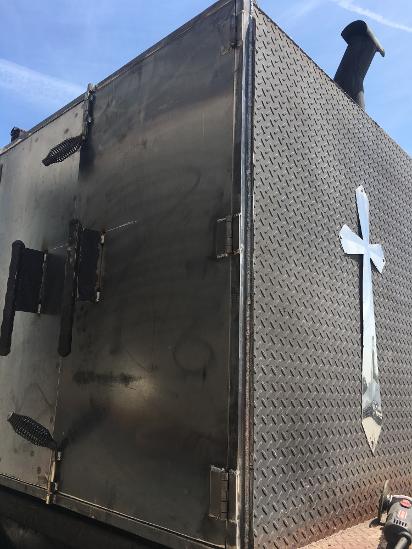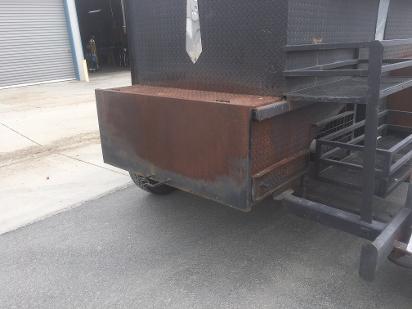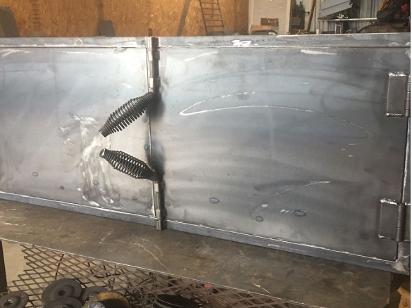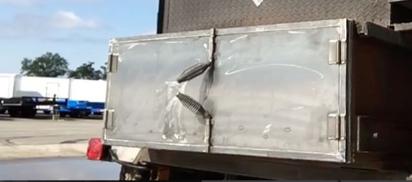 For a firebox to be efficient and effective, it has to have a good closure system and adequate renting. On this project not only were there gaps, but significant warping. Because this is a big unit, we decided that a double door system was in order with reinforcement around the door so that it will withstand the future heat loads and wood can be strategically placed in the box.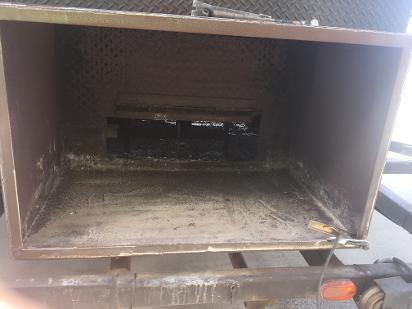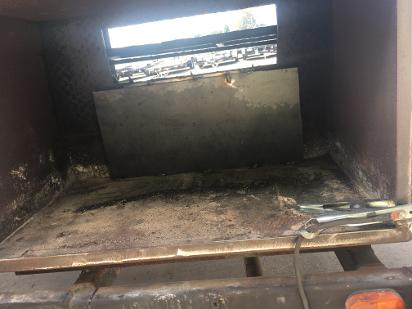 Refurbishing includes not just patching holes and fixing doors. We also work on figuring out why the unit does not work. In this instance, it was easy to see that the vent going from the firebox into the cooking chamber was below the fire grate. This is not just not conducive to an adequate flow of heat and smoke into the cooking chamber, it also caused the heat to become trapped in the firebox. The hotter the fire got, over time, the more damage that was done to the small area that was meant to be the vehicle for the cook. Expansion and warping occurred, as a result. The fix was patching the old vent and making a new one that was correctly positioned. Now the heat and smoke will flow into the cooking chamber as intended. The firebox will not take all of the brunt of the heat and the unit will be much more efficient.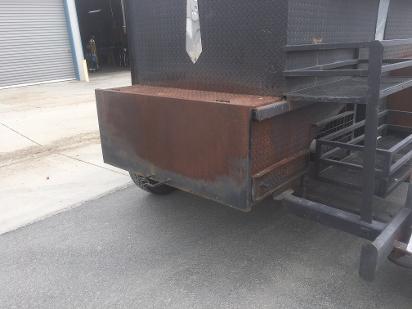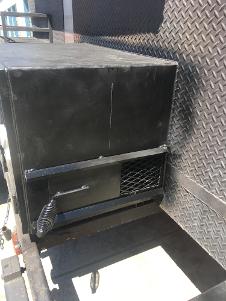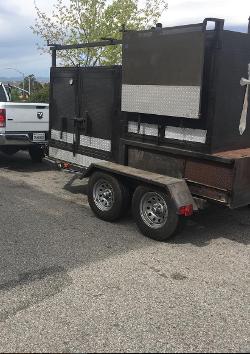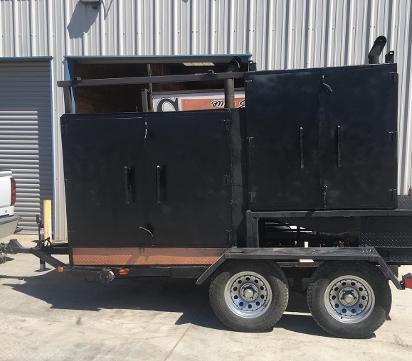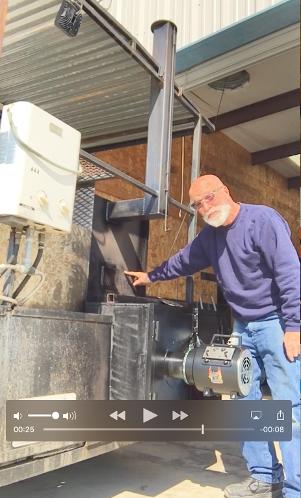 If your unit is so large that regular venting is inefficient it is not a problem. On this unit we installed a heavy duty fan with an electronic temperature system . I encourage you to see the video by clicking the link below.